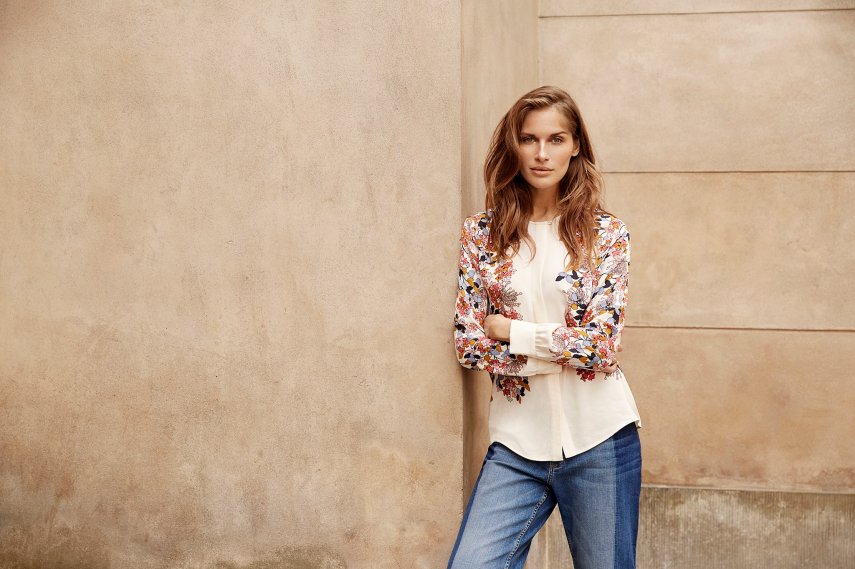 Part Two
Part Two is a Copenhagen fashion brand which was established in 1986.
Part Two design feminine styles often combined with boho inspired elements, but also favour the classic lines from male tailoring. Part Two love colour, and indeed also neutrals. Print making is a discipline which the brand have truly delved into & made their own. They love outfits that can be dressed up and down, casual femininity is the brands key word. When wearing Part Two it is possible to look classic and modern at the same time – an understated look with lots of confidence is a true Part Two look.
---
Part Two Isabellas Coat
This Part Two Isabellas Coat is a relaxed fit and features a front zip and funnel neck for comfort and warmth
---
---
Part Two Carvin Jacket
The Carvin jacket from Part Two is designed in a soft cotton blend with a timeless clean cut and features a classic fit, a high collar with press button, concealed zipper, side pockets and long sleeves with concealed zips. 
---
Part Two Poppy Blue Blouse
The Poppy blouse comes in a soft cotton blend with a relaxed fit, needle drop detailing, front slit with bow tie and long sleeves with decorative cuffs. 92% Viscose, 8% Cotton
---
Part Two Kris Woven Top
Get in the mood for for the new season with this feminine Part Two blouse. The Kris blouse comes in a light fabric with a relaxed fit, an all-over print, decorative sleeves, a round neckline and slit with button at the back. 100% Viscose.
Part Two Clea Pants Casual
Elegant and versatile Part Two suiting pants in a soft and stretchy fabric with a regular fit, a narrow leg, creases, side pockets, front zip and two faux back pockets. 72% Polyester 22% Viscose 6% Elastane
---
Part Two Georgia Woven Top
Beautiful feminine Part Two blouse designed in a soft fabric with a classic fit, all-over print, decorative tassels and long sleeves with detailed edges. 100% Viscose.
Part Two Jayil Woven Tunic
For that special occasion or when you everyday wardrobe needs a bit of shine. This new wardrobe favourite is designed in a semi sheer fabric with a floral pattern, a flattering loose fit, drop shoulders and matching tassels. 100% Viscose.
---
Part Two Karille Woven Top
Part Two Karille Blouse, this off white blouse has a hint of blush tones and subtle stripes running vertically through the fabric. The deep v shaped neckline and cuffs feature beautiful gathered detailing and are finished with cream satin piping. This cream blouse also has a crinkle effect to the fabric and delicate pleating on the front and back, a truly gorgeous feminine piece. 100% Polyester
Part Two Kia Woven Shirt l/s
The season's key item is this new beautiful shirt from Part Two designed in a light and delicate fabric with a classic fit, a floral print, a concealed button fastening and long sleeves with a double button detail. 100% Viscose.
Part Two Categories
---
---