---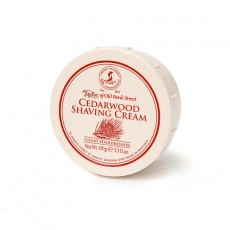 Sarome Taylors Cedarwood Shavin Cream In Bowl 150g
A historical shaving cream which dates back to when Taylor of Old Bond Street were selected to open a barber shop for the Eton Public School. A rich, harmonious woody fragrance lifted by grapefruit and crisp pepper supported by a heart of precious woods including cedarwood and patchouli, enriched by sensual musk, amber and vetiver.
---
Sarome Taylors Shaving Cream In Bowl
A cream rich in history; dating back to 1957, this shaving cream was named in honor of the Taylor family tradition. Fragrance Notes: A fresh fougere accord with herbaceous top notes of lavender, bergamot, green notes resting on a heart with geranium and soft green fern. The base of this fragrance is ambery with cedar, leathery, moss and musky. Contains cedarwood oil, Patchouli oil and Lavandin Grosso.
---
Barbour Tartan Mini Umbrella
This distinctive umbrella is designed in a telescopic style with a wooden crook handle featuring an engraved logo. It carries a large-scale version of Barbour Tartan and comes complete with an outer cover.
Nicce Core Badge Backpack Black
Kait backpack in black. crafted with adjustable shoulder straps and a carry handle for versatility. This bag features main zip fastening as well as a front zip pocket.
---
---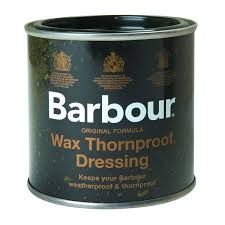 Barbour Thornproof Dressing
A must-have for maintaining Barbour jackets, this original-formula Thornproof dressing restores weatherproof functionality. Easy to apply, it can be used to strengthen areas that get the most wear, or to re-dress a whole jacket.
---
---