Sloggi
Sloggi redefines comfort, challenging what bodywear can be today & in the future. Sloggi stretches, supports & does more than just fit. Sloggi belongs. Delivering unrivalled comfort to millions of people who just want to be themselves since 1979.
---
Sloggo Gi Ribbed Bralette
Made from soft ribbed organic cotton with delicate lace trims this GO RIBBED bralette is a joy to wear.
Sloggi Women Move Flow Light Tank Top
 Fantastic workout vest top from Sloggi mOve you will love to wear for your workout. Comfortable workout top with a close fit made of breathable and quick-drying material. Open at the back for increased ventilation and mobility.
---
Sloggi Basic Maxi Briefs 3 Pack
The Maxi brief 3pack from your Basic+ series are now even more comfortable thanks to ultra-soft smooth seams. And they stay that way, even after a 95 degree wash. So it's no wonder that Basic+ is such a hit. 95% Cotton, 5% Elastane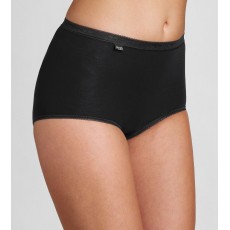 Sloggi Basic Maxi Brief 4 Pack
These timeless Sloggi Basic Maxi briefs are ideal for everyday wear. These Sloggi women briefs come in a multipack of 4. The bi-elastic Cotton fabric guarantees a perfect fit and comfort, as well as the highest durability. 95% Cotton & 5% Elastane.
---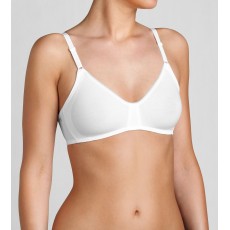 Sloggi Basic+ N Bra
High-quality cotton with a touch of elastic makes the lingerie in the sloggi Basic series timeless in style and high on comfort. Simple and pure, this wireless bra for everyday wear is soft to the touch and designed by sloggi for the perfect fit.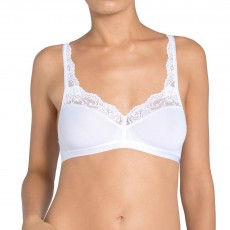 Sloggi Romance SI Bra
This wireless bra from the sloggi Romance series features decorative lace inserts along the cups and straps. This best-of-both-worlds sloggi bra brings everlasting romance to every day without sacrificing comfort, thanks to its cotton/microfibre fabric mix. 47% Polyamide, 35% Cotton, 18% Elastane.
Sloggi Categories