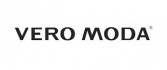 Vero Moda
---
Vero Moda Doffy Jumper
This Long sleeved knitted pullover from Vero Moda feautures a round neckline with rib. Soft & stretchy and regular fit
Vero Moda Flame Strap Bow Midi Dress
This Sleeveless midi dress from Vero Moda with squared neck, features wide straps with button detail at the front and zip closure at the back and side pockets!
---
Vero Moda Green LS ABK Wrap Dress
This Printed wrap dress from Aware, Vero Moda is long sleeved with elasticated cutline at the waist, ruffle detail at sleevends and is fully lined.
Vero Moda Green LS Wrap Top
The Long sleeved printed wrap top from Aware is made form 100% recycled polyester It feautures slit at the sleevends with button closure and elasticatd hemline.
---
Vero Moda Kaya SS Ankle Jumpsuit Night Sky
The Kaya short sleeved long jumpsuit is perfect for the summer season. It features a V-Neck with collar, press button at the front, tie band detail at the wasit and an elastic band at the back.
---
Vero Moda Love SS Dress
This Graphic printed shirt dress from Vero Moda feautues short sleeves and a high neck with collar and button closure at the front. The tie band detail with belt straps and turn up detail at the sleevends adds extra glamour.
---
Vero Moda Sasha Ankle Skirt
The Vero Moda high waisted skirt features button closure at the front, a belt for tying at the waist and an elasticated back.
---
Vero Moda Tenilla Playsuit
This Vero Moda Playsuit with elasticated waist, 3/4 sleeves and open back with tie closures making it the perfect addition to any summer wardrobe. The Satiny feel, shiny material adds that extra glam touch
Vero Moda Fairy Top
Long sleeved top from Aware, the sustainable fashion choice. High neckline with a box and keyhole at the front. Shiny effect material gives this top the perfect amount of glam for the party season.
---
Vero Moda Avenue Faux Fur Short Jacket
The Vero Moda short synthetic fur jacket is perfect for a night on the town. The jacket is made of soft fur with inner lining and has a clap closure at the front.
Vero Moda Categories
---
---