---
Barbour Wax Leather Briefcase
The perfect update for your workday essentials, the Barbour Wax Leather briefcase is a stylish and durable way to hold a laptop along with any essential documents and accessories.Crafted from robust waxed cotton in classic olive or navy, it features brass effect hardware throughout and a top flap and carry handles in soft waxed leather for a luxurious feel that's sure to age beautifully. Also boasting...
---
Barbour Wax Leather Tarras
Timelessly stylish, this versatile bag keeps everyday essentials secure and well-organised with multiple pockets, an adjustable webbing shoulder strap and a double strap fastening. Antique brass fittings enhance the traditional look.
---
Barbour Tartan Water Bottle
This stainless steel water bottle from Barbour is the perfect accessory for any journey. With a 500ml/17oz capacity and the ability to keep fluids hot for 9 hours or cold for 24, you'll never be caught out again!
Danielle Damn Handsome Kit
Gentlemen in D-Stress emergency tin. 24 pieces in a metal tin measuring approx 5"/12.5cm x 3.75"/9.5cm x 2"/5cm. Perfect emergency tin for the office, bag, car or to take on holiday. Ideal gift for the man who has everything. Contains : 1 x Collapsible Comb, 2 x Collar Stiffener Sets, 1 x Glasses Cleaning Cloth, 1 x Tweezers, 1 x Shoe Horn, 1 x Nail Clipper, 2 x Plasters, 5 x Cuticle Sticks, 1 x Stain...
---
Danielle Damsel In Distress Gentlemans Emergency Kit Tin
Mini Toothbrush & Toothpaste 1 x Stain Remover Wipe 1 x Deodorant Wipe 2 x Tissues 2 x Plaster 1 x Glasses Cleaning Cloth 1 x Shoe Horn 1 x Bottle Opener Sewing Kit Collapsible Comb Nail Clippers 1 x Cotton Pad 4 x Cotton Buds Nail File 1 x Sandpaper (for the sole of the shoe) 2 x Sets of Shirt Collar Stays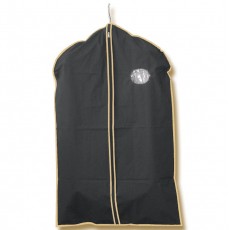 ---