---
Superdry Sports Style Slide Bag
Update your essentials with some sport style. These ankle socks feature a colour block design, shaped cuff and a textured logo print.
Danielle Damn Handsome Kit
Gentlemen in D-Stress emergency tin. 24 pieces in a metal tin measuring approx 5"/12.5cm x 3.75"/9.5cm x 2"/5cm. Perfect emergency tin for the office, bag, car or to take on holiday. Ideal gift for the man who has everything. Contains : 1 x Collapsible Comb, 2 x Collar Stiffener Sets, 1 x Glasses Cleaning Cloth, 1 x Tweezers, 1 x Shoe Horn, 1 x Nail Clipper, 2 x Plasters, 5 x Cuticle Sticks, 1 x Stain...
---
Danielle Damsel In Distress Gentlemans Emergency Kit Tin
Mini Toothbrush & Toothpaste 1 x Stain Remover Wipe 1 x Deodorant Wipe 2 x Tissues 2 x Plaster 1 x Glasses Cleaning Cloth 1 x Shoe Horn 1 x Bottle Opener Sewing Kit Collapsible Comb Nail Clippers 1 x Cotton Pad 4 x Cotton Buds Nail File 1 x Sandpaper (for the sole of the shoe) 2 x Sets of Shirt Collar Stays
---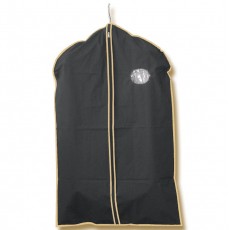 ---
---