Nordika
Tradition and quality are the distinguishing features of Nordikas who have been manufacturing slippers in Spain since 1983 with a seal of quality. Each pair of Nordikas are made with you in mind, as well as your needs in the most important place in the world: your home.
In your home, you have to feel comfortable to be able to enjoy each second you spend there. Getting home and taking off your shoes is the moment you wait for every day in order to relax. Nordika want to improve that feeling of comfort even more, accompanying you in your day to day.
---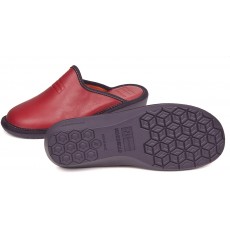 Nordika Dublin Leather Red Slippers
Nordika's premium leather Spanish Made house-shoe are very lightweight & durable. They have a soft leather upper with comfort plush lining & anti-shock and for total foot comfort.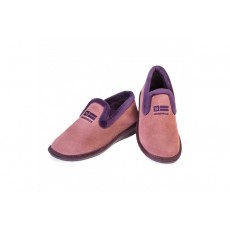 ---
Nordika Suede Slippers
This nifty suede mule has a textile fleece lining, a leather and textile insole and a PU undersole making them silky soft and padded underfoot. A 3.5cm heel keeps your feet high and dry and provides that little extra lift for a flattering shape. The materials used in the construction of these slippers are of a high quality and the attention to detail in their manufacture is evident in the final product....
Nordika Ohio Slippers
With an anti-shock cushioned footbed, these slippers are suitable for the outdoors meaning the comfort never has to end even if you go pottering around the garden. The upper is made from genuine leather making them perfect to slip on after a long day of hard work.
Nordika Categories