---
---
---
---
Barbour Tartan Wax Sports Cap Classic
The signature Wax Sports Cap gets a new Classic tartan wax cotton outer, with a warm fleece-lined inner and an adjustable brass strap-adjustable rear.
---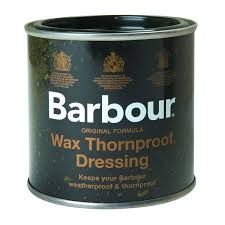 Barbour Thornproof Dressing
A must-have for maintaining Barbour jackets, this original-formula Thornproof dressing restores weatherproof functionality. Easy to apply, it can be used to strengthen areas that get the most wear, or to re-dress a whole jacket.